How to get more positive online reviews & ratings for your business.
Turn happy customers into 5-star reviews. With the RapidReviews reputation management platform.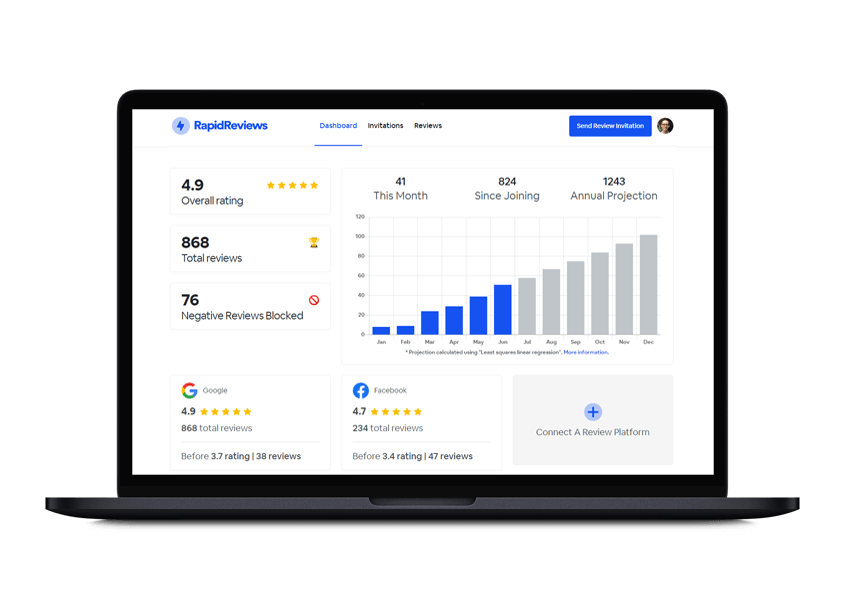 Online customer reviews are important for existing and reoccurring customers. By gaining trust and showing credibility, it will put you ahead of your competition. The interaction between old and new customer leads to trusted business relationships, improved business reputation and leads the way to
success for both the customer and owners. We show you how to get reviews online with the power of RapidReviews platform.
How to get more online reviews
Online reviews play a large role in today's business marketing strategies. Basic purchasing decisions rely on customers reviews, for example; which internet provider is best for me, what hotel is best for me to stay in, etc. People tend to trust and solely depend on review sites. For most businesses whether it be online or local, online reviews is a vital strategy for your marketing efforts. Let RapidReviews show you how to get more online reviews with our automated review platform.
How to get online reviews for your small business
Review sites provide credibility and trust for customers about their overall experience with a certain business, whether it was good, bad or neutral. Reviews are like testimonials for a new potential customer to understand someone else's experience and decide whether or not to engage with a certain business. Automate reviews for your business online and increase you sales and profits.
Being prompt and direct with your customers shouldn't be an issue. Asking a customer for a review and letting them know that their opinion is very important to your business so that it gives the customer a form of importance. Any review is a good reviews, but positive reviews will always boost
your businesses credibility. Once you feel the customer's is/was satisfied with the service provided it is vital to ask them while they're in that positive state of mind to leave you a 5 star online review. Helping your customers understand the importance on truly valued feedback can lead to opportunities
for them to grow your business.
Be the obvious choice for people who find you online. Stand out on the sites that matter by easily collecting hundreds of customer reviews.
Get reviews on all the sites that matter to your business
Trusted by 1000's of Australian businesses.
"Clients are already sold before they even visit our store, thanks to the reviews gained from the Rapid Reviews platform."
Tony S.
Manager at Hello World
"I asked a client what brought them to our shop, he replied I'm always looking at google reviews for any business."
Dina K.
Owner at Barber Kingz
"We started using RapidReviews less than one month ago and have already received more then 10 reviews for our business. This has helped us retain more customers and increase sales. Thank you RapidReviews."
Join thousands of happy businesses who
have improved their online reputation, sales and yearly profits.
Average increase in revenue from reviews.
Average number of reviews RapidReviews users get each month.
Average increase in the number of reviews per month.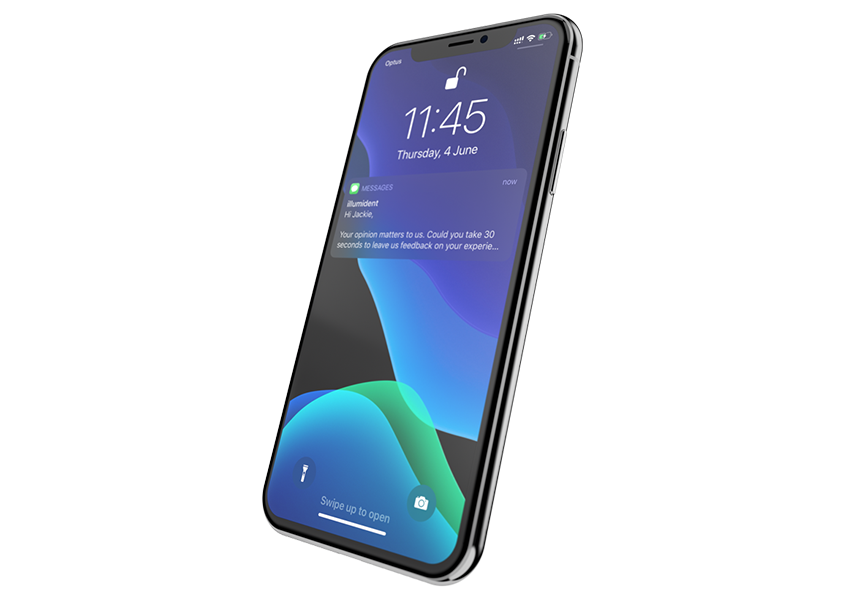 1. Customer receives message
The customer will be sent an automated email and/or text message to review your business from the RapidReviews platform.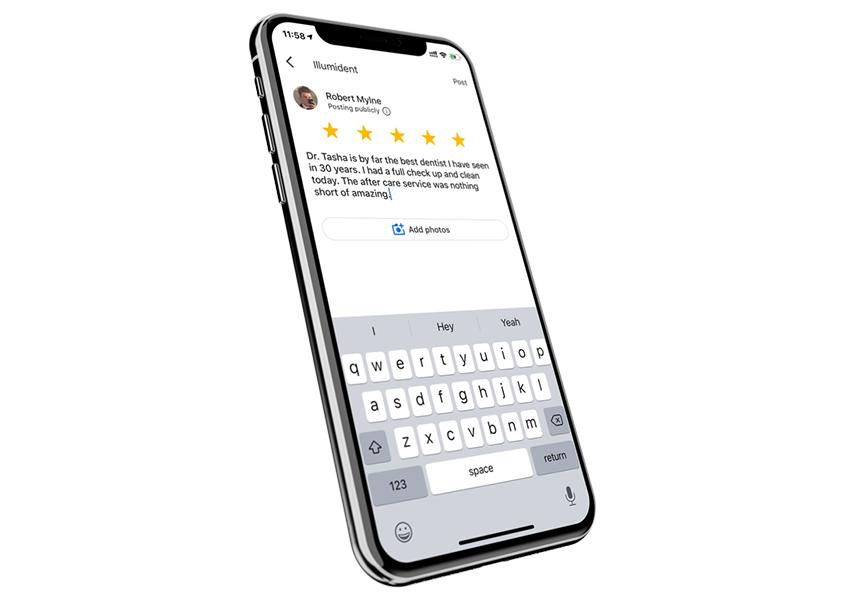 2. Customer leaves review
Once the customer receives the invitation they are directed to review your business online (on sites such as Google, Facebook etc) — boosting your digital reputation.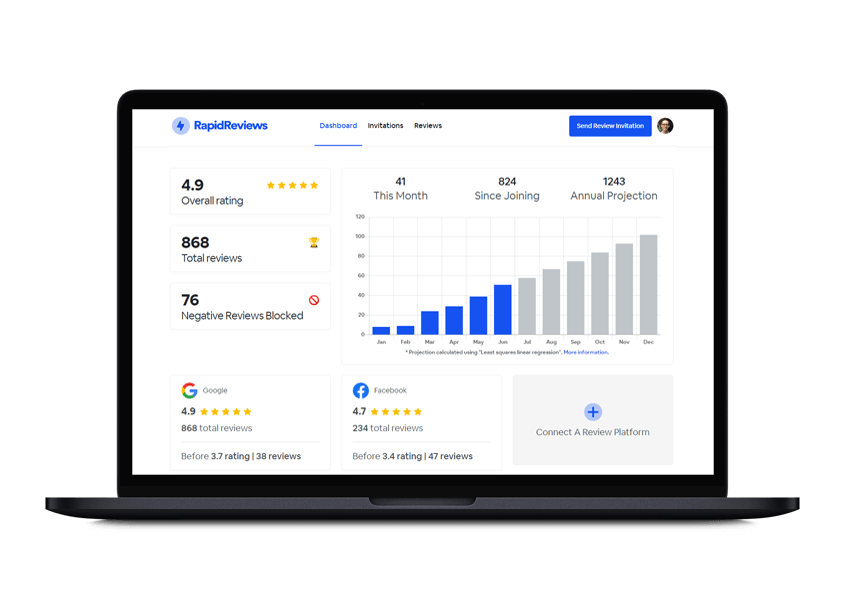 3. Monitor your reputation.
View and manage all the sites you have reviews on from one simple and easy to use dashboard.
Schedule a personalised demo of how the RapidReviews platform can work for your business.
average increase in revenue from reviews
average number of reviews Rapid Reviews user get each month
"Our customers Google for our service, like our reviews, make a purchase and then leave us a review."
"Rapid Reviews has perfected the way in which we gain reviews from customers. It has improved our bottom line drastically."
"Clients are already sold before they even visit our store, thanks to the reviews gained from the Rapid Reviews platform."
Book in to see RapidReviews in action.