Brand RapidReviews as your own with White Label.
Grow your business by providing outstanding online reputation services to your clients.
Powerful admin dashboard.
Control all of your client accounts from a single reseller dashboard.
Replace our domain with your own custom one.
Emails sent from the platform to your clients will come from your email address.
Rename the software from "RapidReviews" to your own brand.
Replace our logo and favicon with yours.
Add your own custom scripts such as live chat to provide your own support services directly from inside the platform.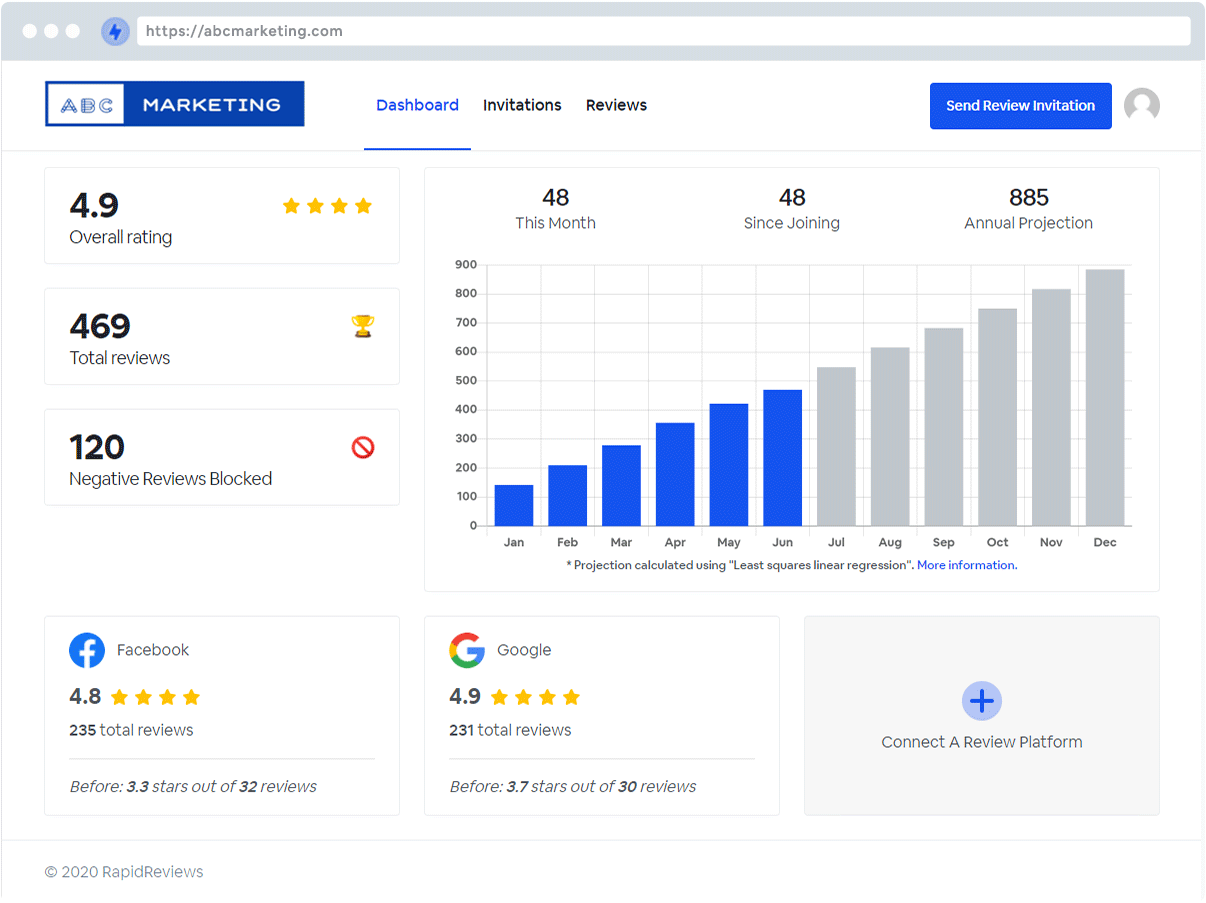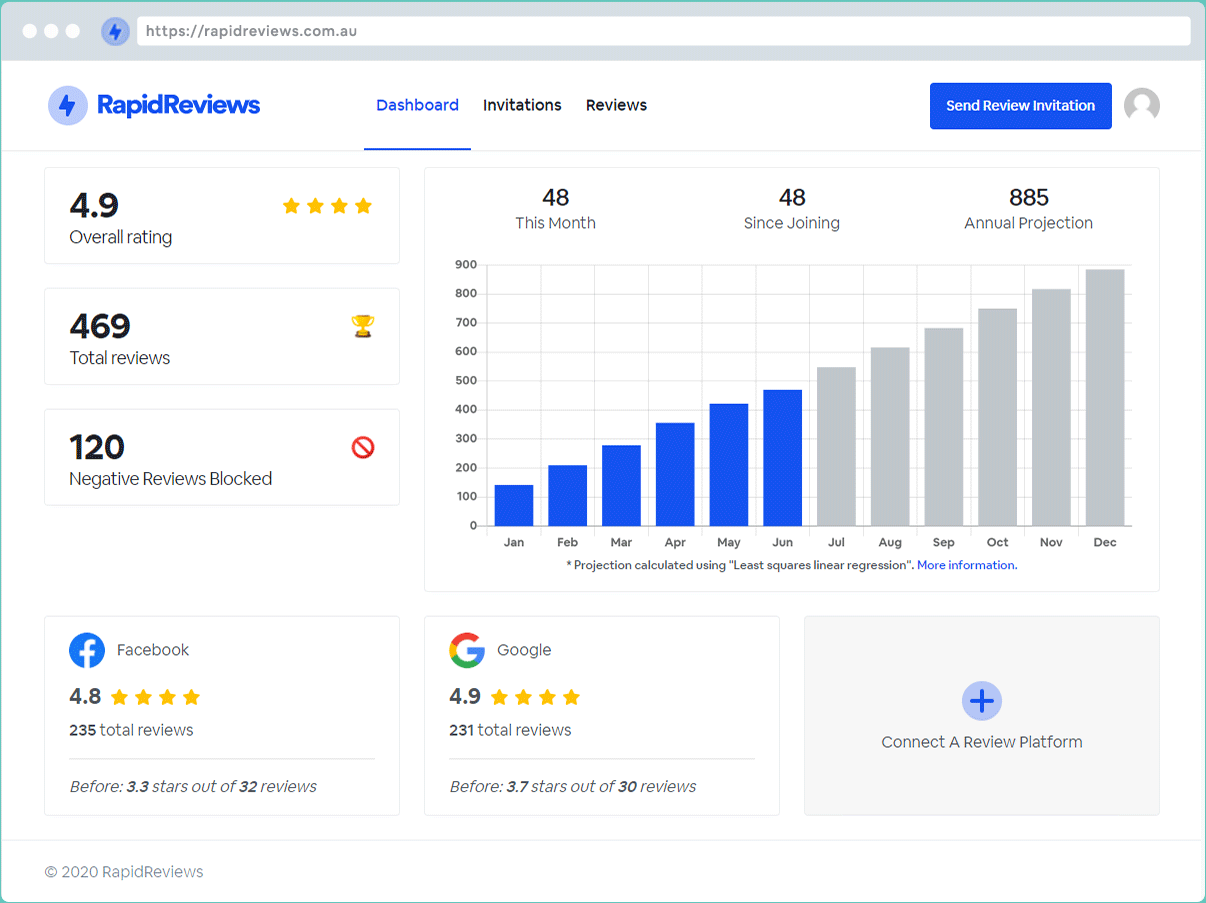 Trusted by leading marketing agencies
World-class reputation management.
Our partner program is designed to bring world-class reputation management to your fingertips.
Be a leader in reputation.
Partner with us to be the first brand businesses consider when thinking about their online reputation.
Our platform, your branding.
Manage all of your clients from your completely white-labeled partner dashboard, branded with your company logo and name. Perfect for resellers.
Compliment your services.
RapidReviews opens up another marketing stream to compliment your current services.
Our advanced reports help you understand how your clients are doing, so they can improve and grow. customer re-targeting, advanced insights.
Accelerate your profitability.
As a RapidReviews partner, you benefit from our preferred pricing and expert support.
Accelerate your clients' reviews on the sites that matter to them!
On average businesses using RapidReviews receive.
Average increase in revenue from reviews.
Average number of reviews RapidReviews users get each month.
Average increase in the number of reviews per month.
Rapid Reviews partners with consultants, franchisors, manufacturers, service providers and agencies.
Become a partner today by registering your account below and one of our partner experts will get in touch with you.