Since its founding in 2014, Google My Business has become a major force in local commerce, with millions of people using it on various devices each month to post millions of business reviews.
Online Google Reviews – Best Thing For Small Businesses
Google My Business online reviews rise hasn't come without controversy, with some arguing that it's not fair to put small businesses' reputations on display online.
The truth is, Google My Business didn't create the Web 2.0 movement that enabled everyday internet users to create content and share it with the whole world. What Google My Business did do, however, is harness shifts in consumer behavior to create the best marketing channel of all time for local businesses. Today, Google My Business is joined by dozens of other popular consumer review sites as the first place shoppers go to find businesses nearby. As long as they're governed correctly, these sites are a boon to small, local businesses.
If you run a small business today, the single most important thing you can do to attract new customers is to take control of your online review score on sites like Google My Business, Facebook, TripAdvisor, FourSquare and Yelp. More on that soon, but first, let's take a quick look at how technology has transported the classic small business storefront onto the internet.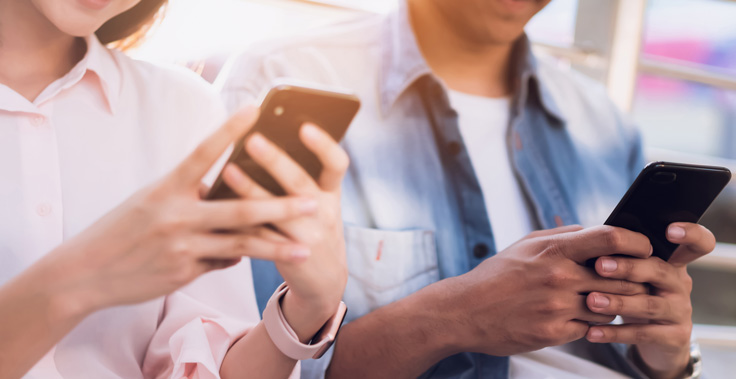 Mobile Is Driving Local
Even the busiest business owner must recognise that access to real-time information has exploded. Internet usage around the world has almost tripled since 2001 to nearly 350 million users, and smartphone penetration has risen from 20% in 2010 to 75% in 2019 among general consumers. Everyone has the internet in their pocket all the time, and this changes everything for small businesses.
This dramatic shift in technology adoption has led to similarly dramatic shifts in consumer behavior. About 90% of global sales still happen in physical stores, but 97% of consumers use the internet to find local businesses and three in four people who use their smartphones to search for something nearby end up visiting a local business within a day. Foot traffic to retail businesses is down 60% in the past five years, but the value of every visit has tripled.
For small businesses, this means many digital stores have replaced the iconic physical storefront. Consumers are using the internet to figure out where they want to spend money locally before they go there, and their visits are increasingly prompted by real and urgent purchasing intent.
The days of window shopping and scanning the Yellow Pages are over.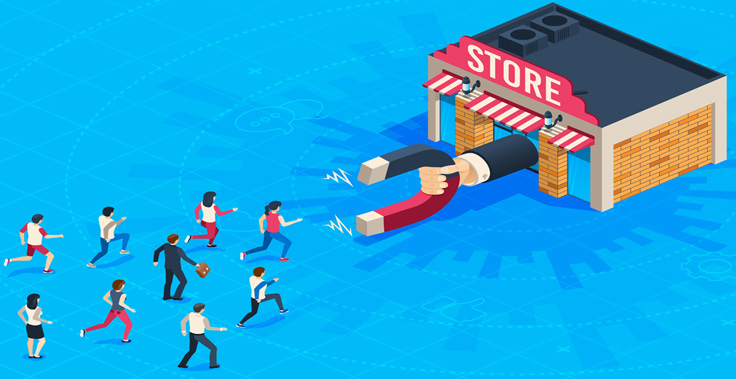 Online Review Sites Are A Customers Magnet
In the past, small businesses had to rely on inefficient "push" methods to attract new customers. If you buy a radio ad, for example, the message has to do two hard jobs: Convince the customer to spend money with you and create urgency to do it now, before distractions take over.
When a consumer uses a review platform like Google My Business, the decision and urgency to buy are exactly what prompted the person's search. If traditional advertising is a megaphone that enables businesses to shout and see who's listening, review sites are tractor beams that pull consumers toward local businesses precisely when they're actively looking to spend money. That's an invaluable opportunity for small businesses with small — or non-existent — marketing budgets.
Think about it. When you're looking to try a new restaurant or find a mechanic, what do you do? You might get a recommendation from friends or family, but you probably also do a "near me" search on Google. This is the new normal: 97% of consumers use the internet to find local businesses, and one in eight searches online for a nearby business every single day. Review sites are at the epicentre of "near me" searches.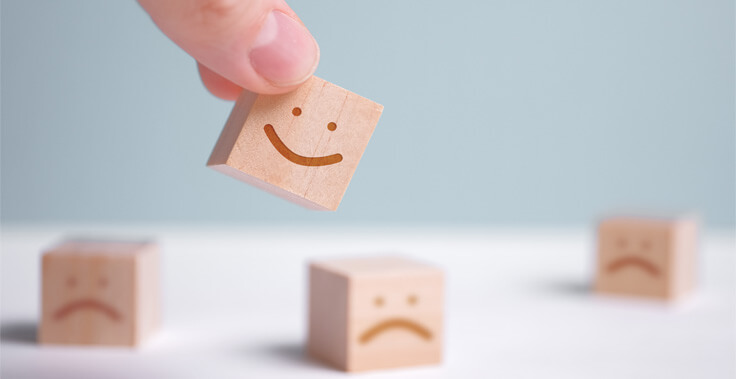 Google Business Can Work For All Small Businesses
While there are certainly internet trolls out there, one of the great myths about online reviews is they're all bad. In truth, more than half of all Google reviews are four or five stars, meaning most customers are logging on to rate their great experiences with local businesses.
That's good news because 90% of customers say that what they decide to buy is influenced by positive online reviews, and 94% will use a business with at least four stars. If you run a small business, the very best thing you can do to attract more customers is to maintain a high star-rating on the most popular review sites like Google Business, Facebook etc.
Small businesses have more control of their online star ratings than they know. First, they can proactively encourage their customers to post reviews about their experience — 68% of customers will leave a review if asked. This activates the business' happiest customers, buries any unfair negative reviews and ensures that the company's "review ratio" is healthy.
Second, small businesses can turn negative reviews into a second chance. Everyone has a bad day, and business owners deserve to know when something's wrong. In the past, dissatisfied customers might not even fill out a comment card — they'd badmouth the business via word of mouth, and the owner might never know anything was wrong.
Small businesses can use online reviews to uncover any legitimate blind spots and show acts of good faith for all the public to see. Engaging with dissatisfied customers in online review forums can lead to repeat business, and up to 70% of complaining customers will give the business another shot if their concerns are resolved.
If you run a small business, it's time to embrace online review sites and use them to your advantage. Word of mouth happens online now, and small businesses finally get to add their voices to the conversation. Better yet, leaning into the world of online reviews might be the only marketing plan a small business needs these days.